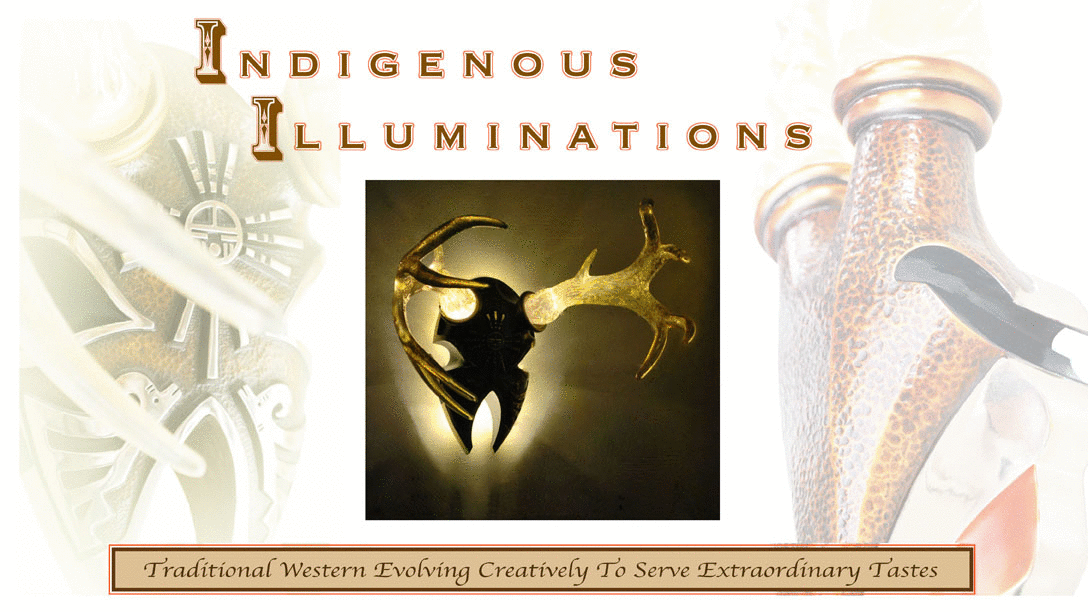 "Toudouze brings an edge to nature that defines its majesty." Suzanne Drucker - NASA Graphic Designer (ret.)
The premier presentation of "Indigenous Illuminations" by Western Artist Paul Toudouze offers a new way of perceiving three dimensional Western Fine Art. This novel and versatile concept combines old with new, past with present and provides a glimpse of the possibilities that lie ahead in the genre of Western Fine Art Sculpture.
Rich in history and symbolic tradition they are more than ordinary home accessories or sconces. They have a strong mystical appeal as well as a contemporary application for the latest in interior decor. Strong enough to work as stand alone pieces, their impact is even more potent in pairs. You are invited to embrace their power. They are enchanting.
Cast in high quality silicone bronze. They feature individually hand blown crystal glass antlers, and are illuminated with eco-friendly LED lighting. Believed by some art professionals to be the very first of their kind, this unique concept offers unlimited versatility for client modification and customization. Let your imagination run wild! The compelling designs featured here are now available in open editions and exemplify virtually unlimited possibilities.